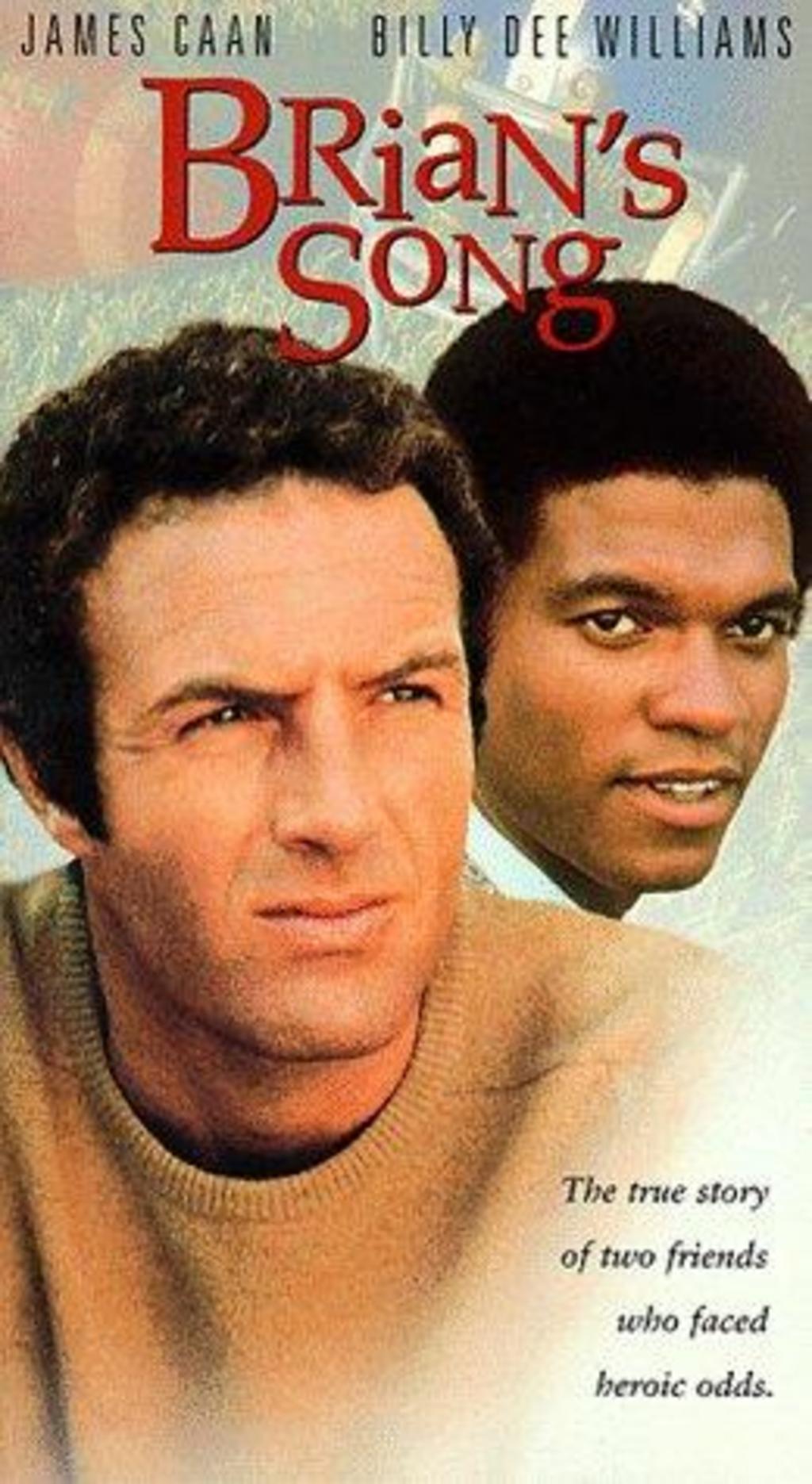 Tenacious and tough
Smooth and swift
Always ready to give
Each other a lift.
Each with their own style
But both could run
One wore forty
The other forty one.
One had an injury
Playing for the Bears
So during rehab
The other was there.
Then the other was there
Forever after
When the other
Diagnosed with cancer.
Encouraging
Caring for Brian
As both display
Courage of a lion.
Poem by Mark Shields – © 09-17-2020
Photo Credit – Bing Images
This poem was inspired by  "Bran's Song".  The movie was made during the time of racial riots in the early 1970's. The story is about two football players (Gale Sayers and Brian Piccolo) for the Chicago Bears who played in the late 1960's. This was during a time when players were segregated by race for hotel-room assignments but the team assigned the two as roommates on road games since Gale who was black and Brian who was white were such good friends. In a November 1969 game, Piccolo was having trouble breathing. A medical exam shortly after diagnosed a cancerous tumor in his chest. Sayers gave encouragement during visits to the hospital. Shortly before Piccolo's death in June 1970, Sayers accepted that year's George S. Halas Award for the Most Courageous Player and he told the crowd that they had selected the wrong person for the award. He said "I love Brian Piccolo, and I'd like all of you to love him too. Tonight, when you hit your knees to pray, please ask God to love him too."