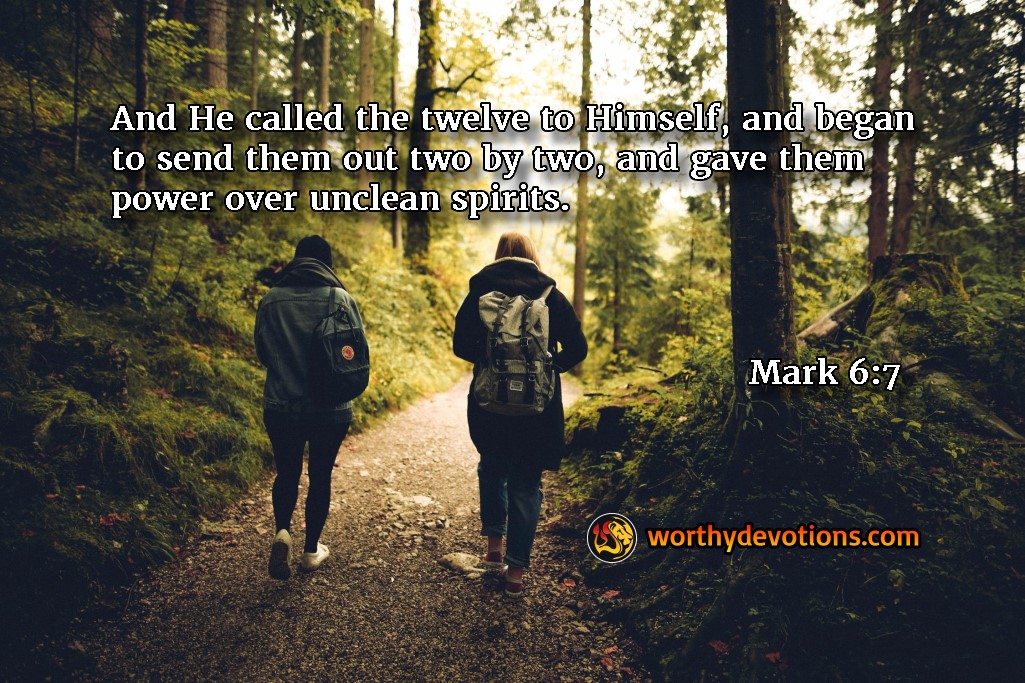 We face setbacks,
Hope is almost gone
But we must keep 
Pressing on and on.

Like Jesus who had 
Done amazing things
But to His hometown,
Not the king of kings.

They had known Him
As an ordinary man;
A local carpenter, 
Not part of God's plan.

Just Mary's son,
No high education
Giving very little
Affirmation.

Then Jesus set out
To teach devotees
Known as disciples
Some expertise.

They were given 
Power to do
Amazing work
Going out two by two.

Stepping ahead 
Going for it
Toward the mission
And sticking to it.

It's not always 
About being able
But inviting others
To the table.  

Sticking to it 
Like In the song Almost Home 
The lesson is 
To keep pressing on. 


Poem by Mark Shields – © 03-31-2022
Inspired by "Sticking To It"
Photo – worthdevotions.com 
Thought –The people of Jesus' hometown were skeptical since He came from such a modest upbringing. They could not believe that Jesus was the Savior so Jesus went to surrounding villages and gave authority to His disciples. Two by two they went out to accomplish amazing work for the mission.
Music – Like the song Almost Home by MercyMe, keep pressing on.